Companies at the forefront of customer experience solve some of the most frustrating human-software interactions and stay ahead of today's customer expectations by applying advanced NLP-based applications. NLP applications provide considerable saved time to customer service agents. Enterprises are leveraging various NLP-based applications for tasks such as automation of assignments of client understanding, analysis, and responses and feedback. As a result, agents can dedicate themselves to more complicated missions and issues regarding customer support and leave the NLP-powered software to be in charge of self-service technologies, FAQs, or virtual assistant solutions to treat the simpler customer service exchanges that don't demand human assistance. Further, marketing and sales teams are also leveraging NLP applications to take advantage of the NLP tools to improve their strategies, brand image, and competitive positioning. Thus, the growing demand for NLP-based applications for customer support is supporting the growth of this market.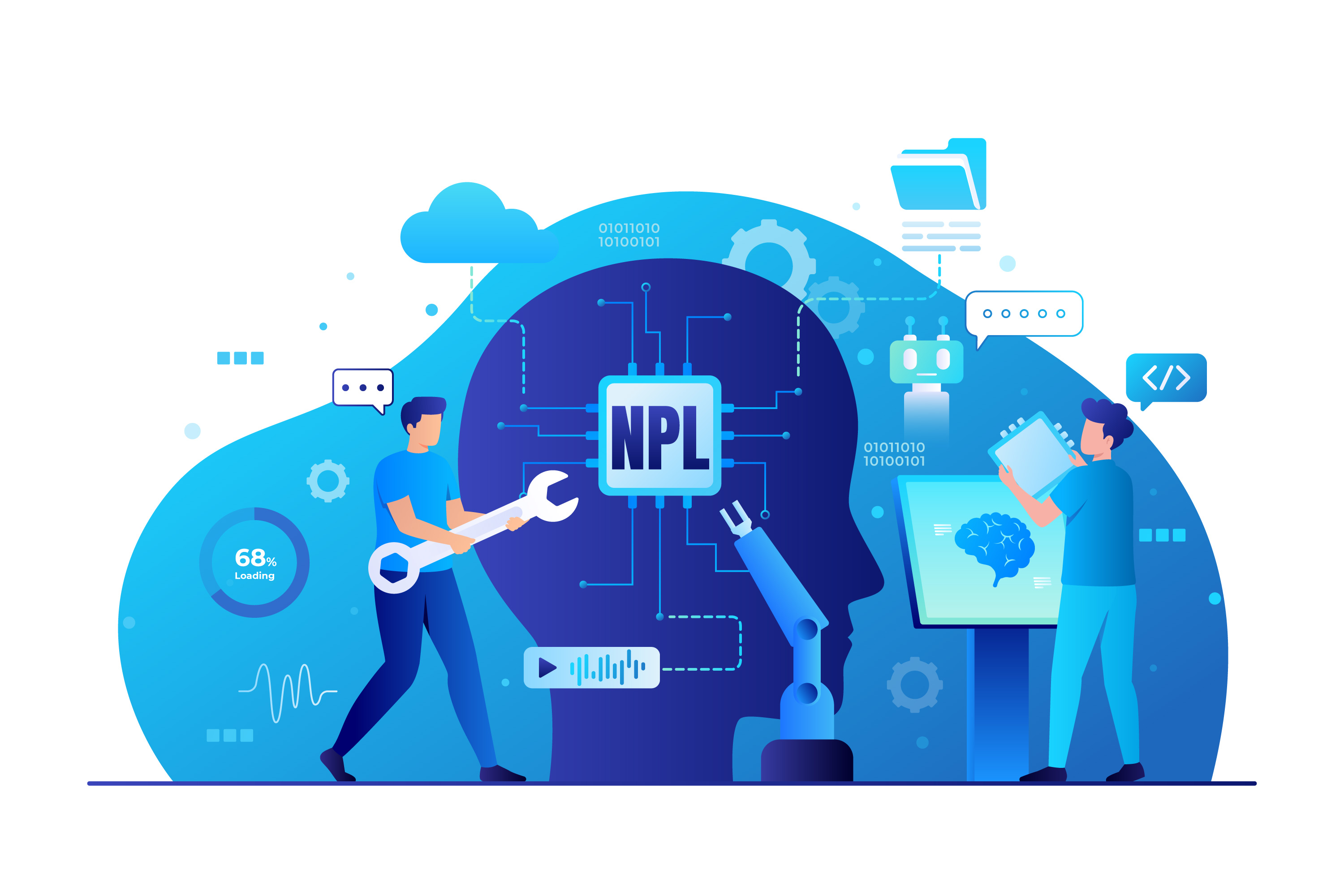 Following Are the Major Examples of Effective NLP Applications in Customer Service:
Customer service chatbots: For many organizations, chatbots are a valuable tool in their customer service department. By adding AI-powered chatbots to the customer service process, companies are seeing an overall improvement in customer loyalty and experience. Chatbots are able to operate 24 hours a day and can address queries instantly without having customers wait in long queues or call back during business hours. Chatbots can also keep a consistently positive tone and handle many requests simultaneously without requiring breaks. Additionally, chatbots can be trained to learn industry language and answer industry-specific questions.
Product recommendation conversational systems: Companies are using chatbots and NLP tools to improve product recommendations. These NLP tools can quickly process, filter and answer inquiries or route customers to the appropriate parties to limit the demand on traditional call centers. Employees no longer need to be bogged down answering simple questions. This frees up human employees from routine first-tier requests, enabling them to handle escalated customer issues, which require more time and expertise.
Customer sentiment analysis: Companies are deploying NLP applications in customer service through sentiment analysis tools that automatically monitor written text, such as reviews and social media posts, to track sentiment in real time. This helps companies proactively respond to negative comments and complaints from users. It also helps companies improve product recommendations based on previous reviews written by customers and better understand their preferred items.
Customer satisfaction and trend spotting: Honest customer feedback provides valuable data points for companies, but customers don't often respond to surveys or give Net Promoter Score-type ratings. As such, conversational agents are being deployed with NLP applications to provide behavioral tracking and analysis and to make determinations on customer satisfaction or frustration with a product or service. This customer feedback can be used to help fix flaws and issues with products, identify aspects or features that customers love and help spot general trends.
Support ticket routing: Companies are using NLP systems to handle inbound support requests as well as better route support tickets to higher-tier agents. NLP systems can understand the topic of the support ticket and immediately direct to the appropriate person or department. This can help reduce bottlenecks in the process as well as reduce errors.
Such applications are improving the demand for NLP applications for customer support services, in turn driving the growth of the NLP market.
Increased Use of Smart Devices to Fuel the Growth of the Natural Language Processing Market
Smart devices can be integrated with NLP technology to bring intelligence to both objects and spaces, such as smart homes and buildings, and can help automate processes and controls. In the past few years, NLP-based smart devices used in almost any industry, from smart healthcare, smart retail, and smart manufacturing to smart home automation systems, to improve efficiency and optimize operations. Further, the growing trend of connected devices, connected offices, increasing popularity for home automation systems, and surge in demand for NLP-based security products are improving the demand for NLP solutions and services, in turn supporting the growth of the market.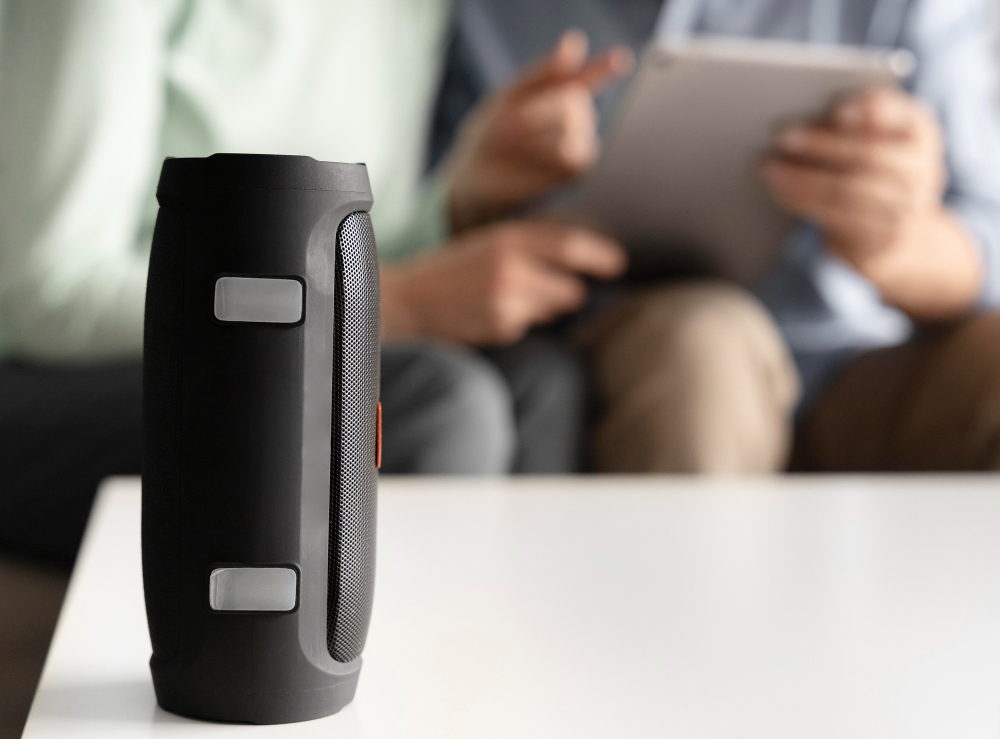 The following are the major use cases of NLP-based smart devices:
Smart home assistants: Nowadays, more and more devices enabled with speech recognition use question-answering to provide feedback to user input. The most common examples are popular home assistants, such as Amazon Alexa, Google Home and Apple HomePod. These devices are activated and controlled by voice and can answer various questions. As a result, voice assistants enhance user productivity as they help people get relevant information quickly on the go.
Smart home security products: One of the key drivers for adopting NLP-enabled smart home products is the increasing importance of security, especially when restricting access to homes and private spaces. NLP-enabled smart locks and security cameras can help monitor and authorize access only to permitted individuals through advanced authentication methods such as voice-controlled systems and other speech recognition systems. Additionally, these NLP-enabled systems can actively monitor and evaluate potential security threats, eliminating the need for manual recording and reducing the likelihood of false alarms.
Smart Speakers: Smart speakers can be controlled from a distance using consumer's voice, and consumers can also use their voice to control other smart home devices like thermostats and lightbulbs. They can use them to answer and decline phone calls, set alarms or timers, and ask them questions that cross their mind. Smart speakers like Amazon Alexa and Google Home are devices that use natural language processing (NLP) to listen and respond when users ask a question.
Smart health monitoring devices: NLP-enabled wearable sensor devices and the Internet of Medical Things (IoMT) have changed health services, resulting in faster monitoring, prediction, diagnosis, and treatment. NLP-enabled Remote health monitoring (RHM) systems are becoming more widely adopted by clinicians and hospitals to remotely monitor and communicate with patients while optimizing clinician time, decreasing hospital costs, and improving the quality of care.
Humanoid robots: NLP solutions in the form of humanoid robots can be used similarly to human employees. These robots can move from one location to another and answer customers' questions. These NLP-based voice recognition robots can help with customer service by understanding the context of the questions and responding to them in a natural language manner.
Touchscreen assistants: Retail stores use NLP tools in the form of touchscreen devices. These devices can be stationed every few meters or at specific product locations to assist customers regarding the product on display. These digital touchscreens can work as chatbots with NLP, NLU, and NLG capabilities and can answer general questions regarding products on display.
Such applications are expected to improve the demand for NLP solutions & services in smart devices, in turn supporting the growth of this market.
Access Full Report Here @ https://www.meticulousresearch.com/product/natural-language-processing-market-5505
---
Related Tag:
---