The adoption of industrial robots has increased exponentially during the last decade due to their benefits, such as high productivity, consistent speed & quality, improved workplace safety, and better floor space utilization. According to the World Robotics 2021 Industrial Robots report published by the International Federation of Robotics (IFR), a record 3 million industrial robots operated in factories worldwide, with an increase of 10% from 2020. The sale of new robots grew slightly at 0.5% despite the global pandemic, with 384,000 units shipped globally in 2020.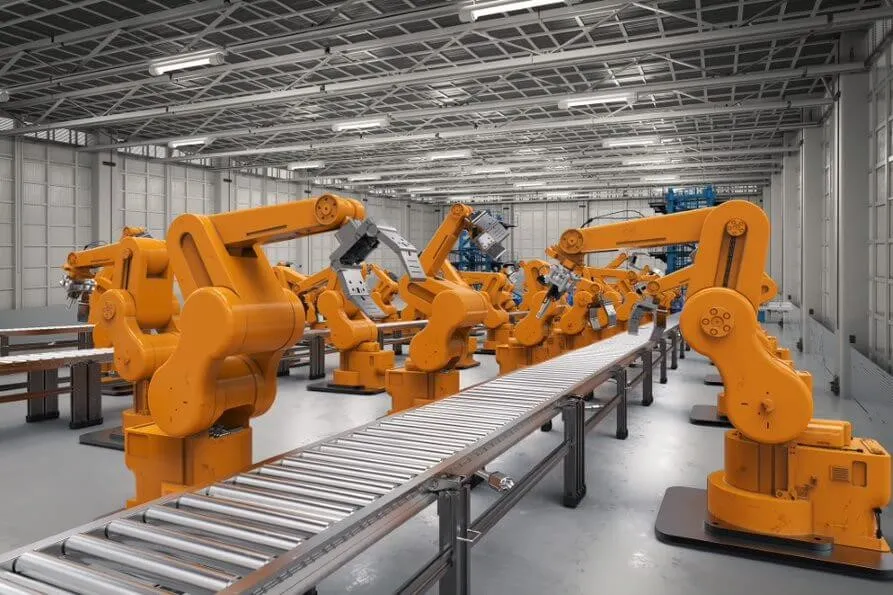 The IFR estimated global robot installations to rebound strongly and grow by 27% in 2022, exceeding the record level achieved in 2021. A new record of 486,800 units was installed globally in 2022 – an increase of 27% compared to 2021. Asia/Australia saw the largest growth in demand: installations were up 33%, reaching 354,500 units. The Americas increased by 27%, with 49,400 units sold. Europe saw double-digit growth of 15%, with 78,000 units installed.
Robotics and control systems are the pillars of automation. According to the International Monetary Fund (IMF), 1 million robots were used in Asia in 2018, making it a global leader in robotics. Singapore, South Korea, Japan, Germany, Sweden, Denmark, Hong Kong, the U.S., Belgium, and Luxembourg are world leaders in robotics and automation. According to the International Federation of Robotics (IFR), Singapore had the highest density of robots in 2019, with 918 units per 10,000 employees in the electronics industry. South Korea (868 units per 10,000 employees) came second, followed by Japan (365 units) and Germany (346 units). China's manufacturing sector reached a robot density of 140 units per 10,000 employees in 2018.
Japan is the global leader in robot manufacturing, delivering 45% of the global supply. Many industries, such as healthcare, agriculture, food & beverage, manufacturing, and processing, use robots to perform critical and time-consuming tasks with ease & convenience. Medical robots are being increasingly adopted in the healthcare industry. Advanced surgical robotics offers benefits, including short hospitalization after surgeries and less pain and discomfort. The automotive industry uses industrial robots for assembly line applications such as welding, painting, assembly, pick & place, packaging & labeling, and product inspection.
Industrial robots can perform tasks precisely and work 24x7. Robots are deployed using learning models to reduce human errors and fatigue. Hence, the demand for robots is increasing across the process & discrete industries. Industrial robots can perform multiple tasks with consistent speed and quality. They do not require the same floor space as humans, so the extra space can be utilized for other production processes.
As technology evolves, robots are getting increasingly energy-efficient and easy to deploy across various industries. Mobile robots are equipped with navigation systems, allowing them to interact with other robots and systems. Robots are also entering new markets, including textiles, wood products, and plastics. Hence, the increasing adoption of robots in the manufacturing sector drives the growth of the industrial robotics market.
Access Full Report Here: https://www.meticulousresearch.com/download-sample-report/cp_id=5278
---
Related Tag:
---